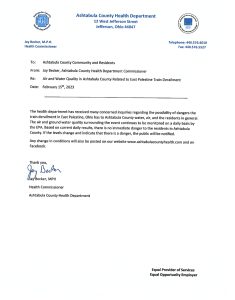 A New Fax Number Is Available for ACHD — (440)576-0085 — It may be used to send us documentation and reports, such as animal bite reports.
~
Ashtabula County is currently in the GREEN
status. This is subject to change per the CDC. Follow this page for the latest Covid information.

Jobs: