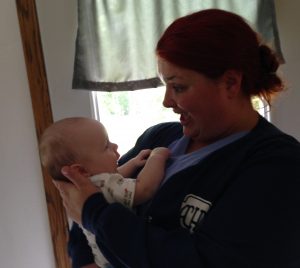 A Drive-Through FLU Clinic will be held at the Jefferson location on Tuesday, September 15th from 9:00 a.m. to 12:00 noon. 
All are welcome.  Bring insurance card(s), checks or cash.
Due to COVID 19 Concerns, ALL OTHER Clinics Are by Appointment Only
Please call (440) 576-3023 Option 2, for appointments.
Monday
JEFFERSON:  Ashtabula County Health Department, 12 W. Jefferson Street, Jefferson OH  44047
Mondays  –   8:30 am – 4:00 pm
Except:   1st Monday of each month – longer hours:
– May thru October – 8:30 am – 5:00 pm
– November thru April – 8:30 am – 4:00 pm;  BY APPOINTMENT ONLY* – 4:00 pm – 5:00 pm
Tuesday
ANDOVER:  Andover Christian Church, 200 Stillman Ave., Andover OH  44003
3rd Tuesday – 1:00 pm – 3:00 pm
Wednesday
ASHTABULA:  Ashtabula Township Hall, 2718 N. Ridge Rd. E. (Route 20), Ashtabula, OH  44004
Wednesdays:  10:00 am – 12:00 noon
GENEVA:  Geneva Community Center, 72 W. Main St., Geneva, OH  44041
2nd & 4th Wednesday:  2:00 pm – 4:00 pm
GENEVA:  EVENING CLINIC – BY APPOINTMENT ONLY*:  Geneva Community Center, 72 W. Main St., Geneva, OH  44041
call for appointment (440)576-3023
Thursday
ORWELL:  St. Mary's Church, 103 N. Maple St., Orwell OH  44076
2nd Thursday:  1:00 pm – 3:00 pm
4th Thursday:  10:00 am – 12:00 pm noon
Friday
JEFFERSON:  Ashtabula County Health Department, 12 W. Jefferson Street, Jefferson OH  44047
Friday  –   8:30 am – 4:00 pm
*BY APPOINTMENT ONLY – call 440-576-3023 to schedule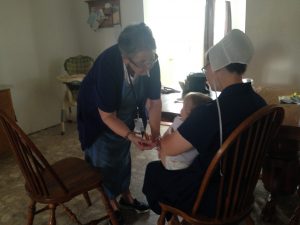 440-992-7123
MONDAY – THURSDAY:  9:00 am – 11:00 am  or other times by appointment
440-593-3087
CALL FOR APPOINTMENT